2016-8 • San Francisco, CA
Turning a DJ booth into a monster mouth, or creating 50 unique 'bloody severed heads' to hang above a Halloween dancefloor.
RGB colorchanging LED strips, paper mache, lots of tape and paper. Concept was to turn the DJ booth into a gigantic 'monster mouth' with the DJ (in this case, Carl Cox) inside the mouth, with lots of bloody severed 'hands' (paper tape and fake blood) hanging above the crowd.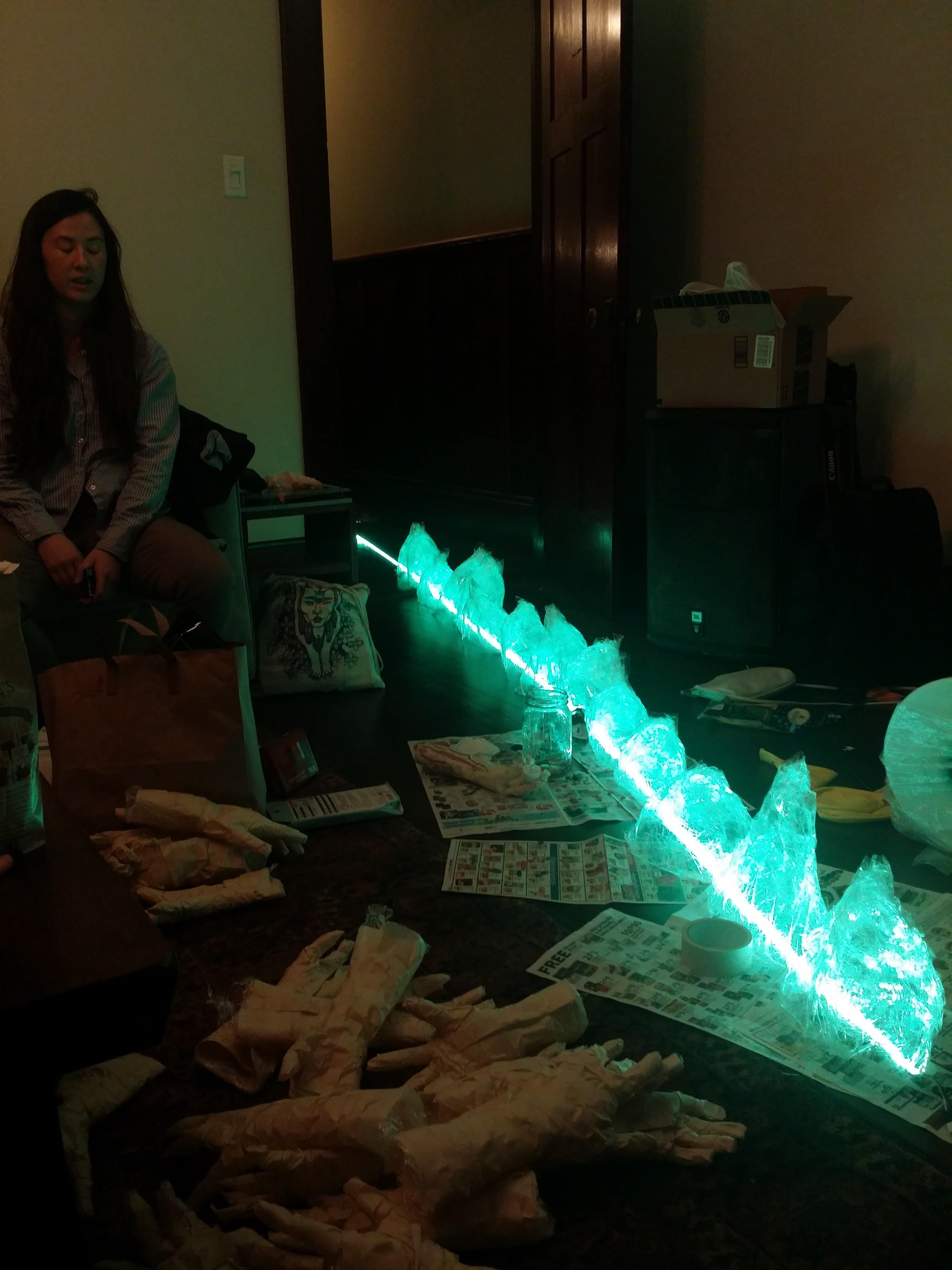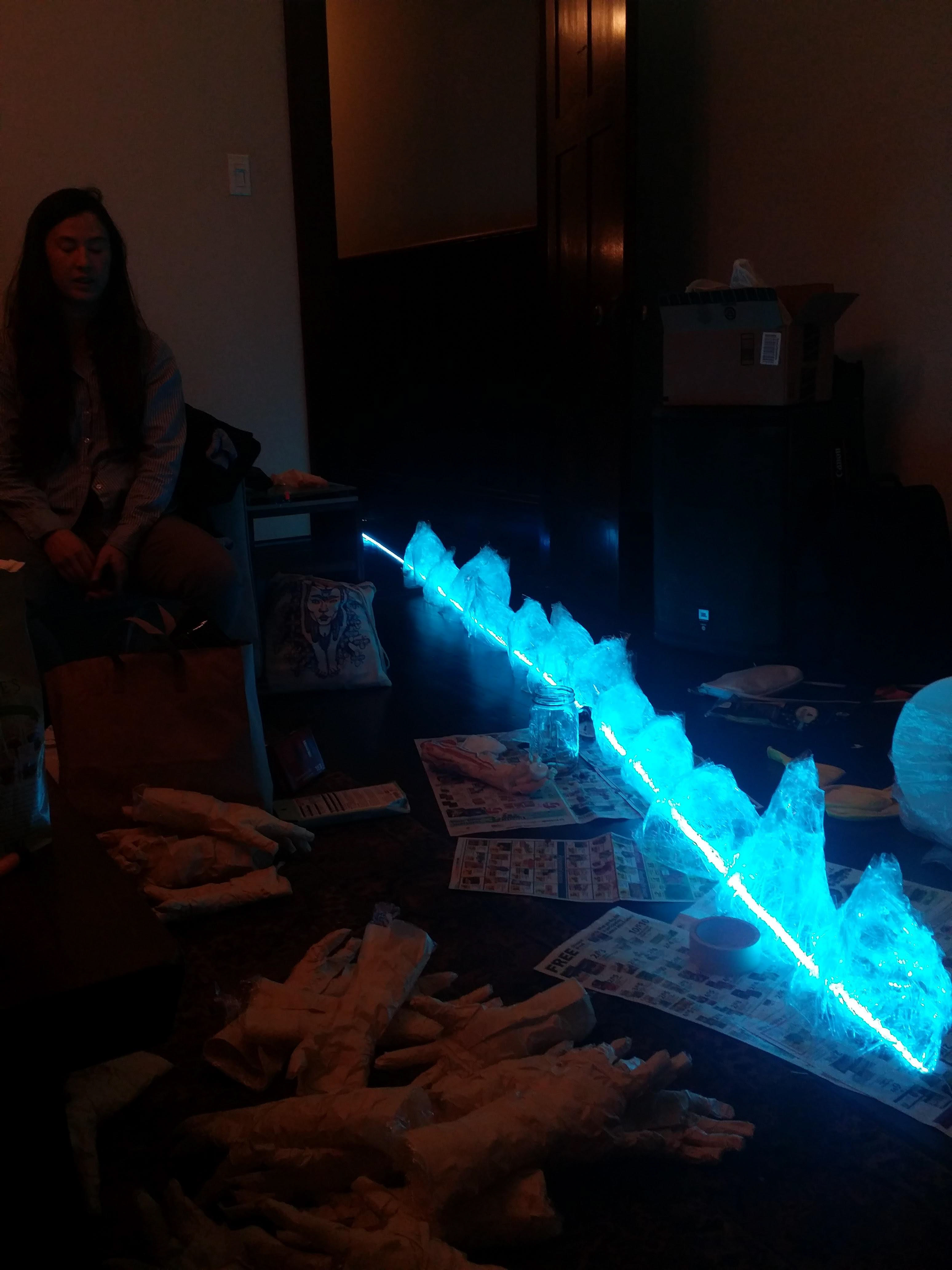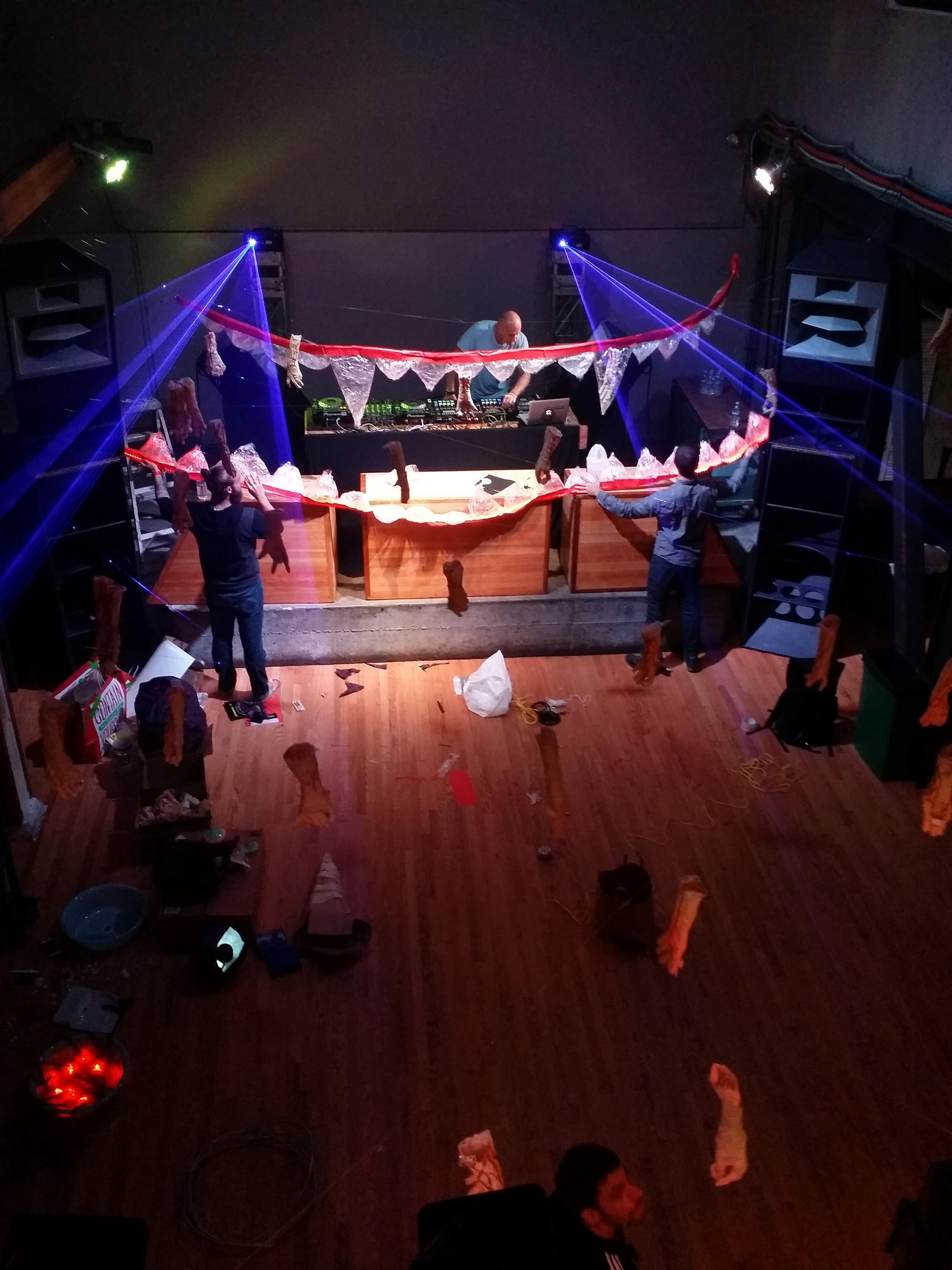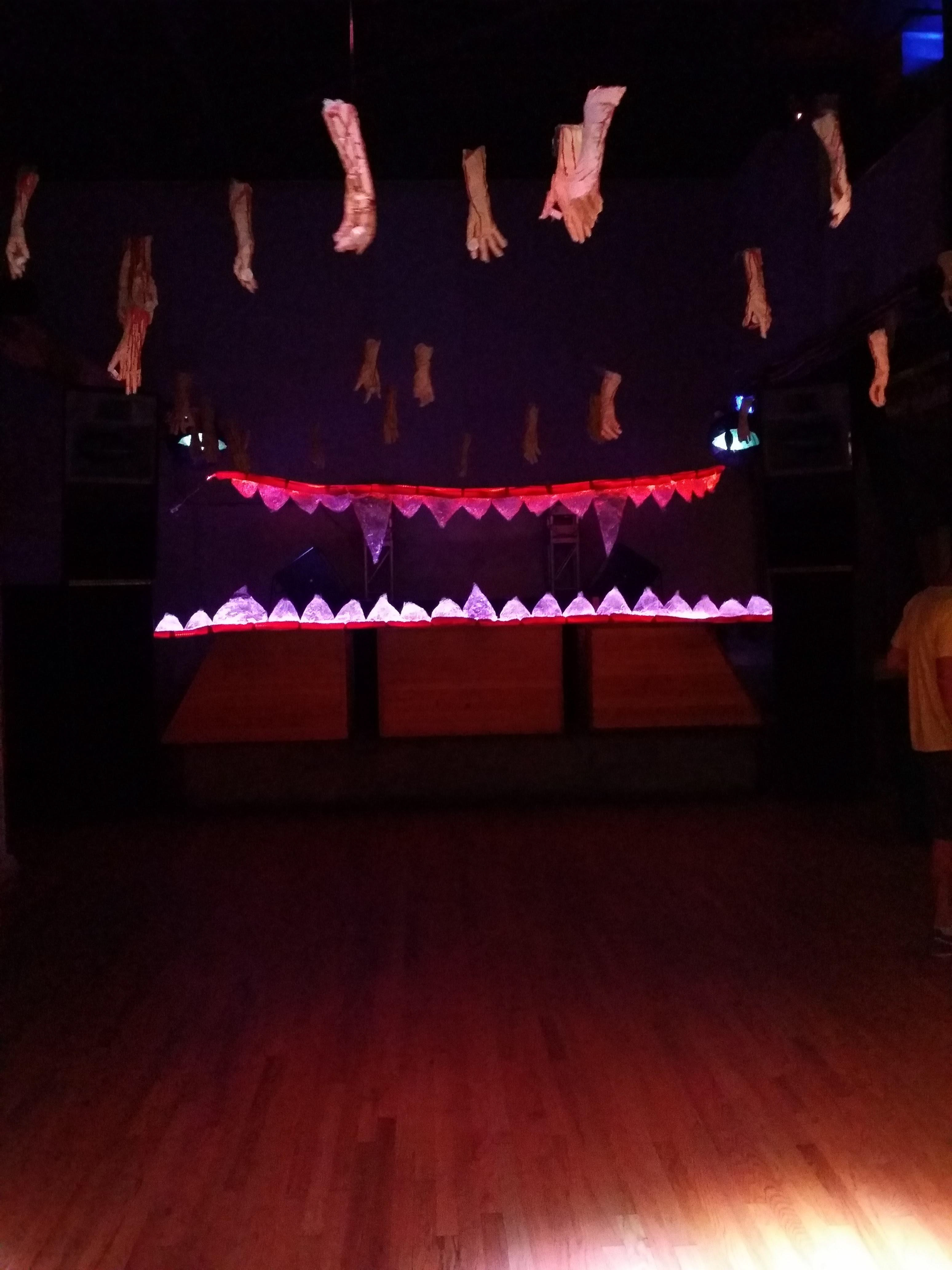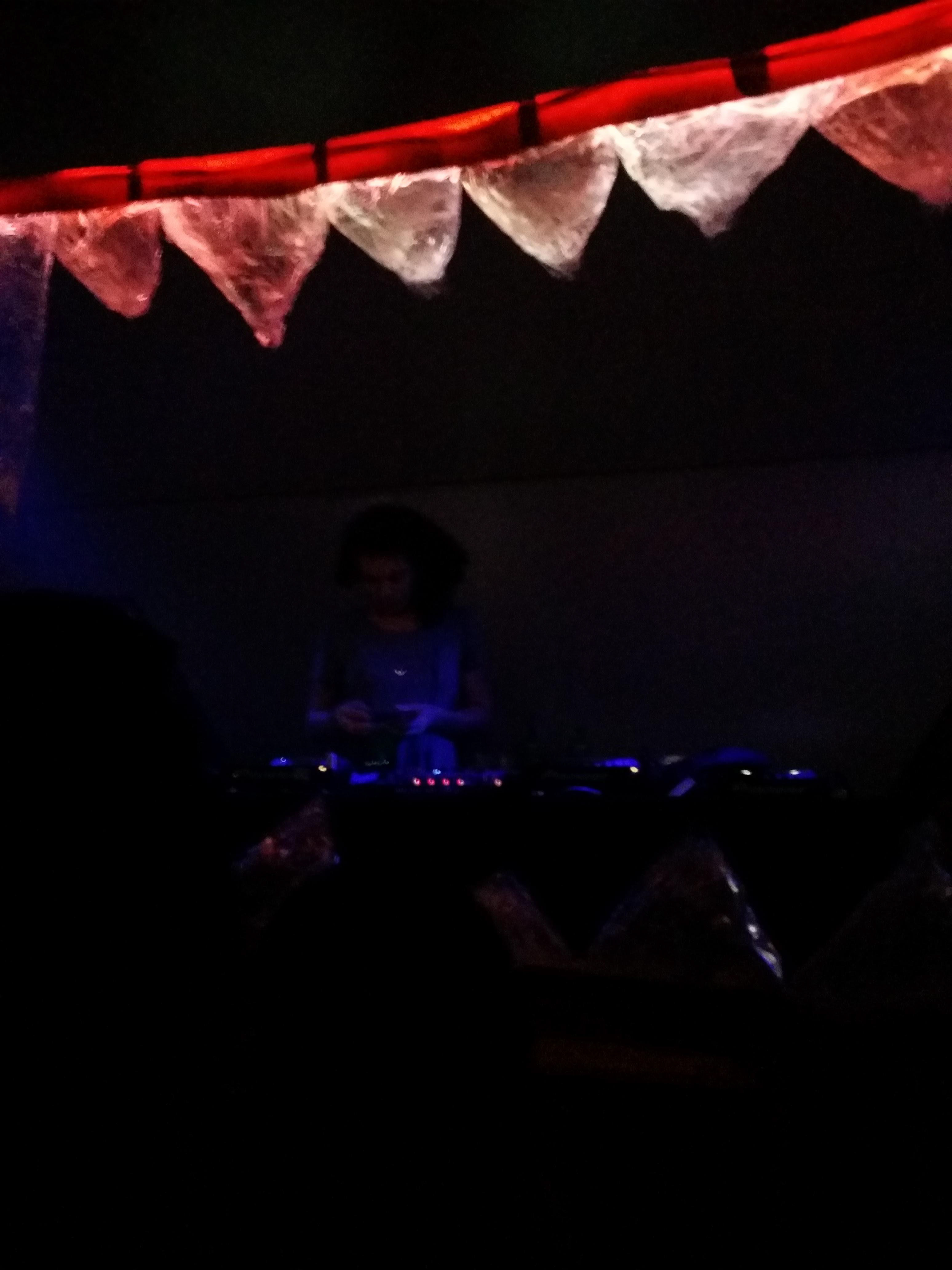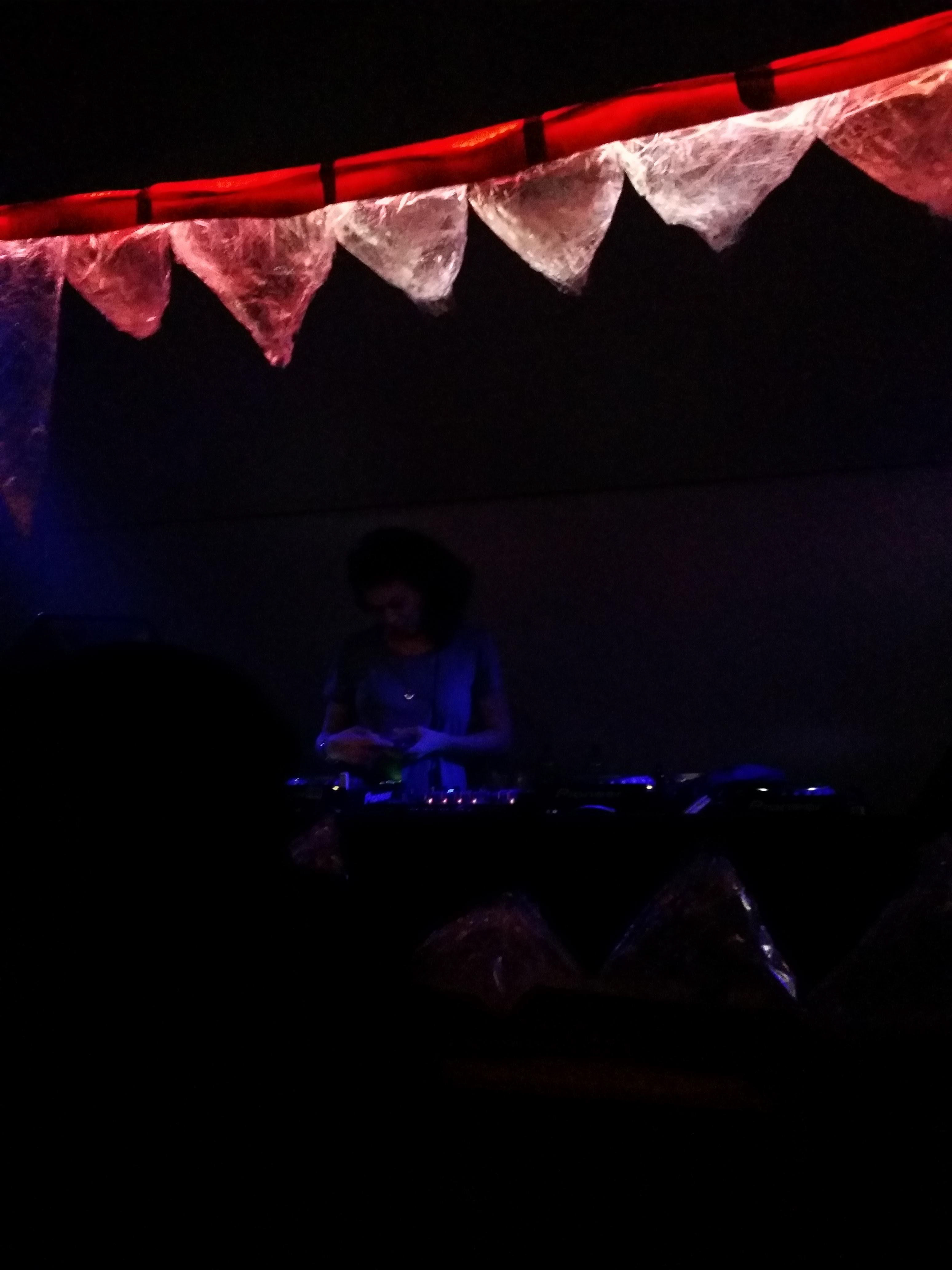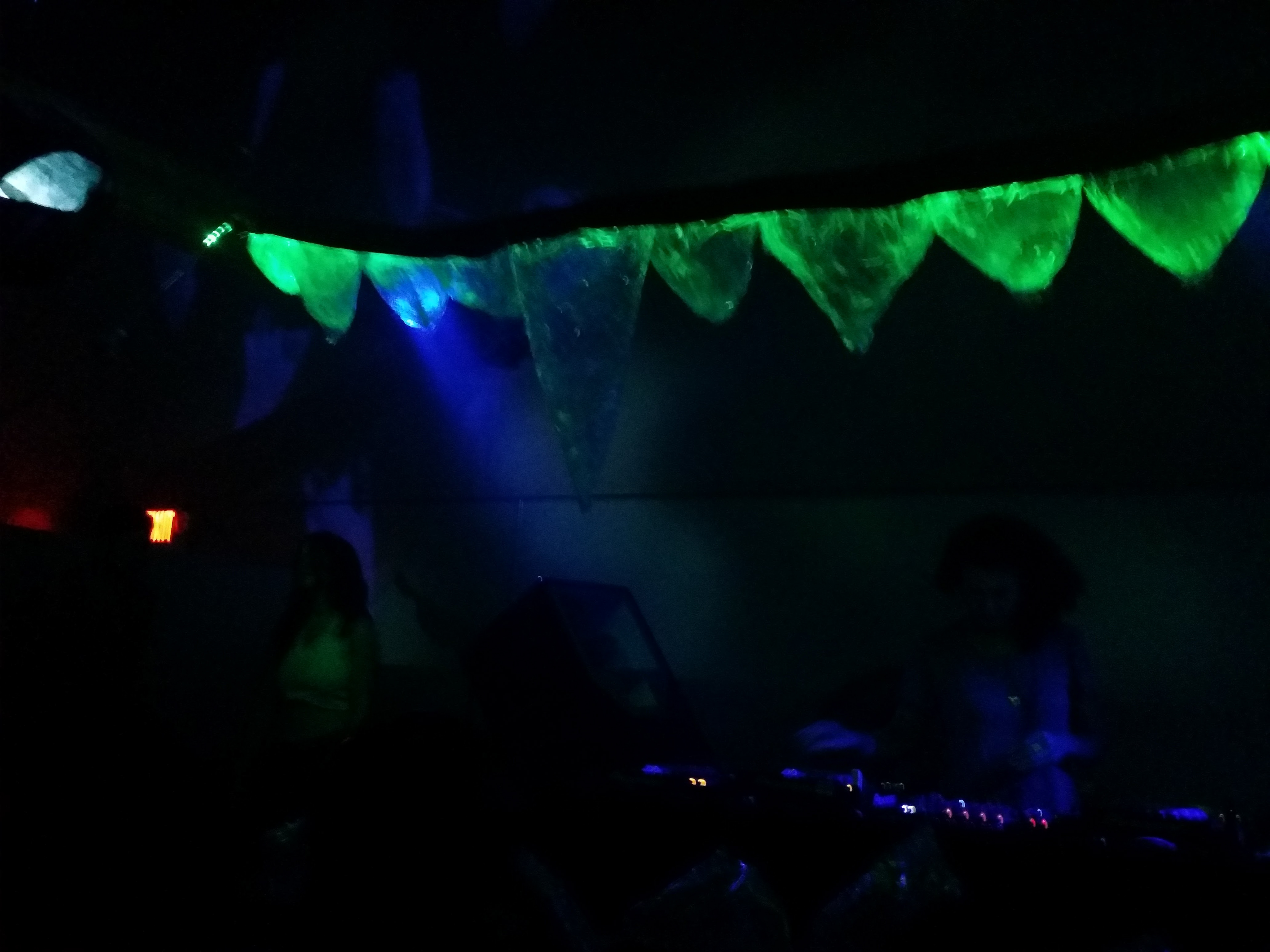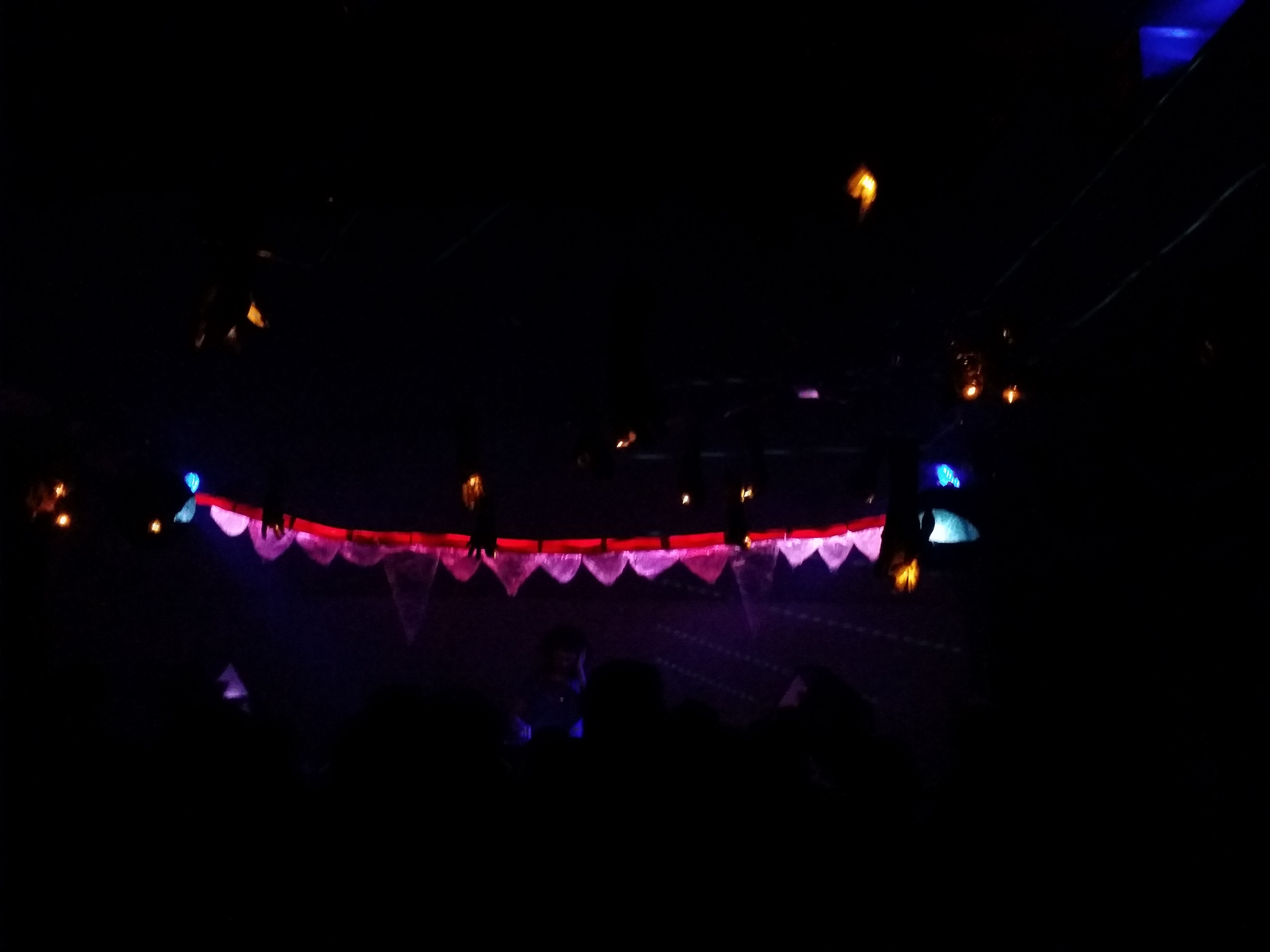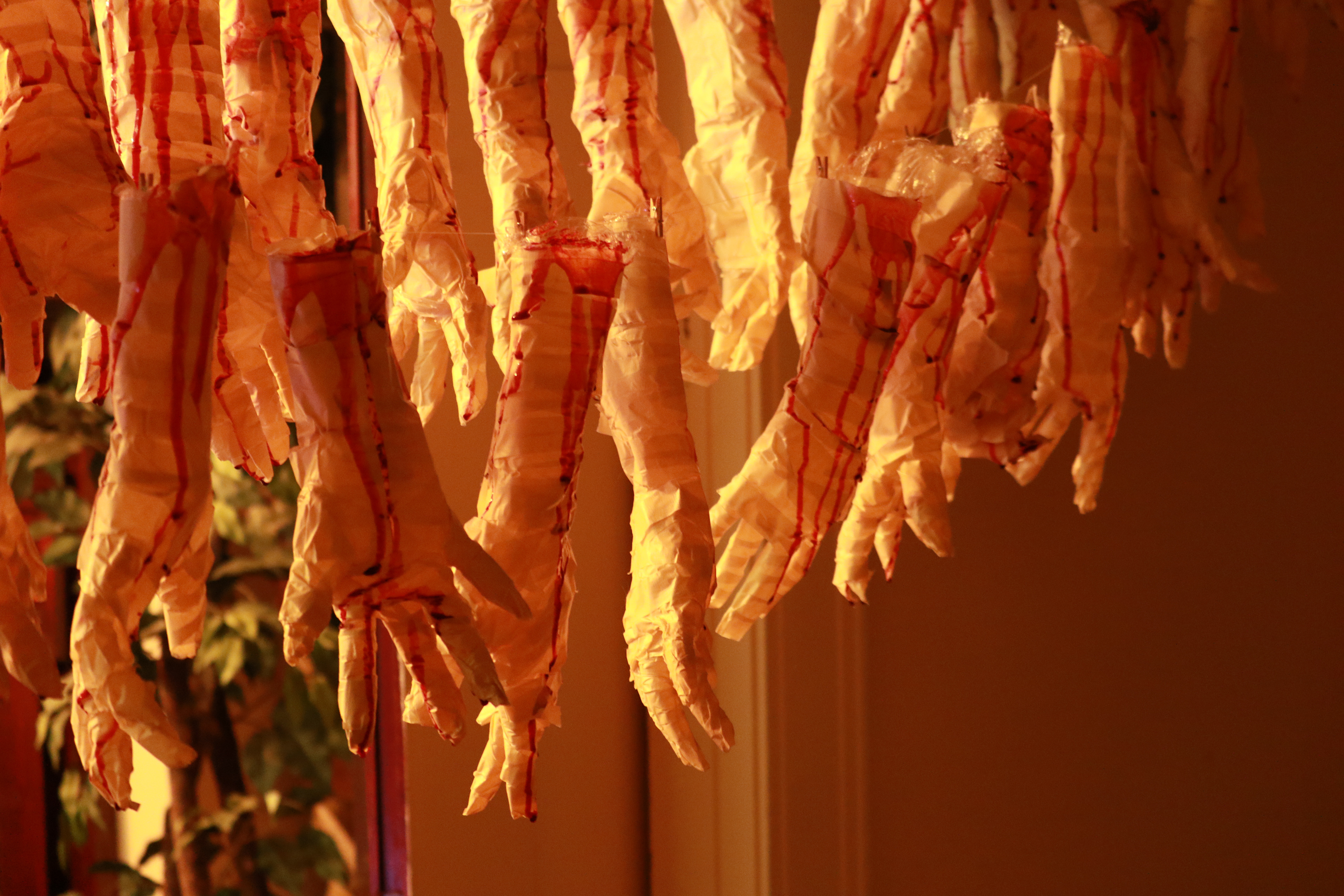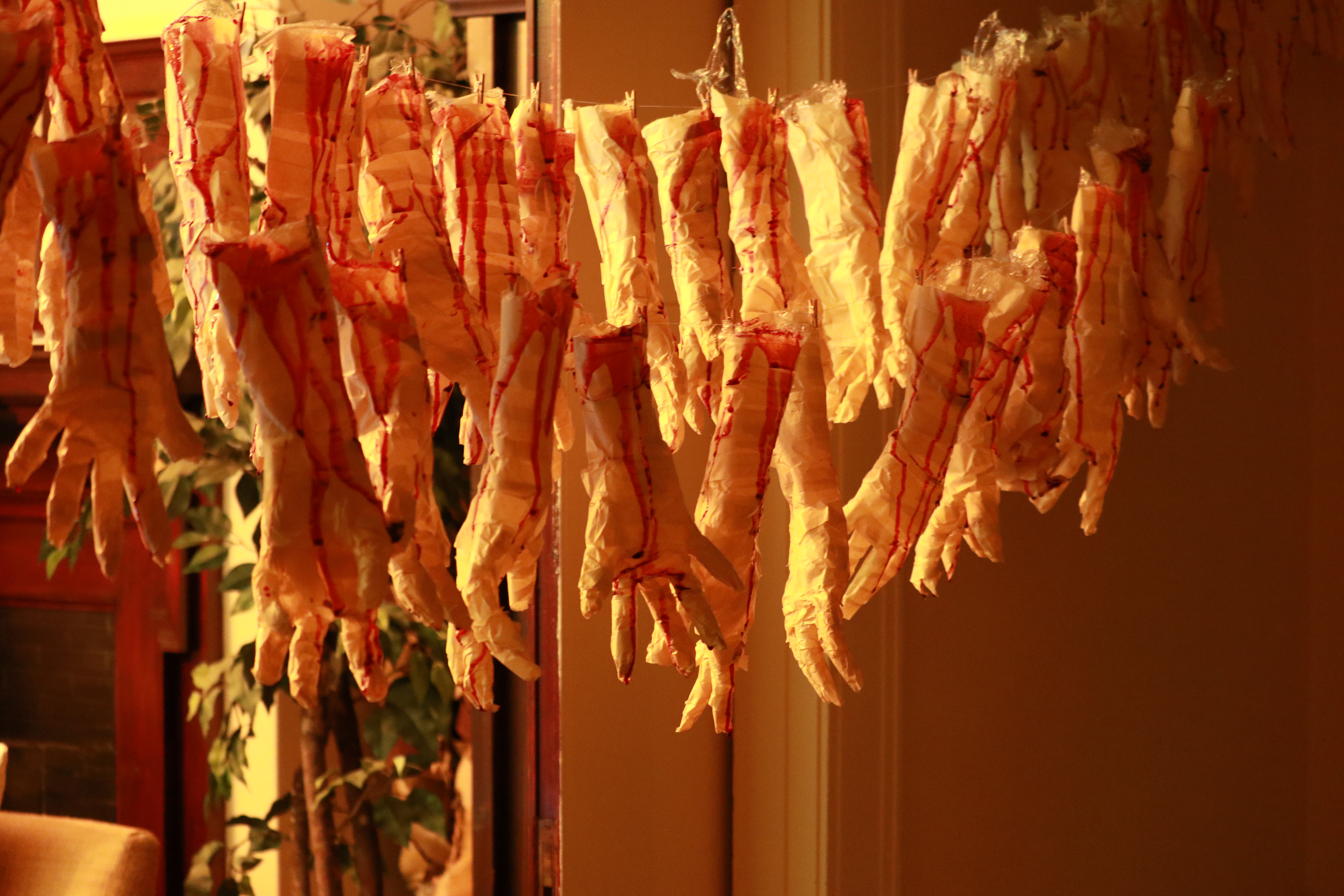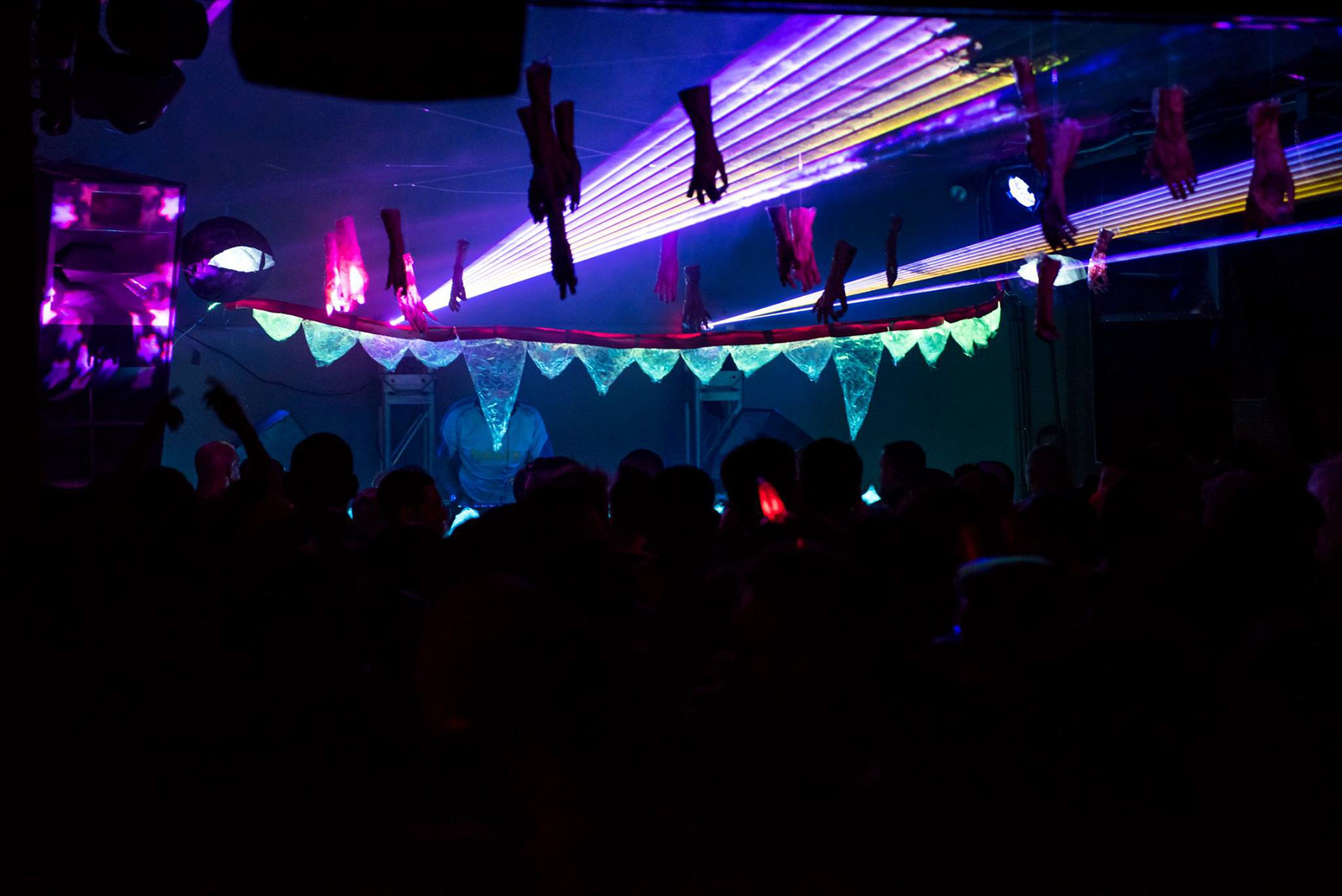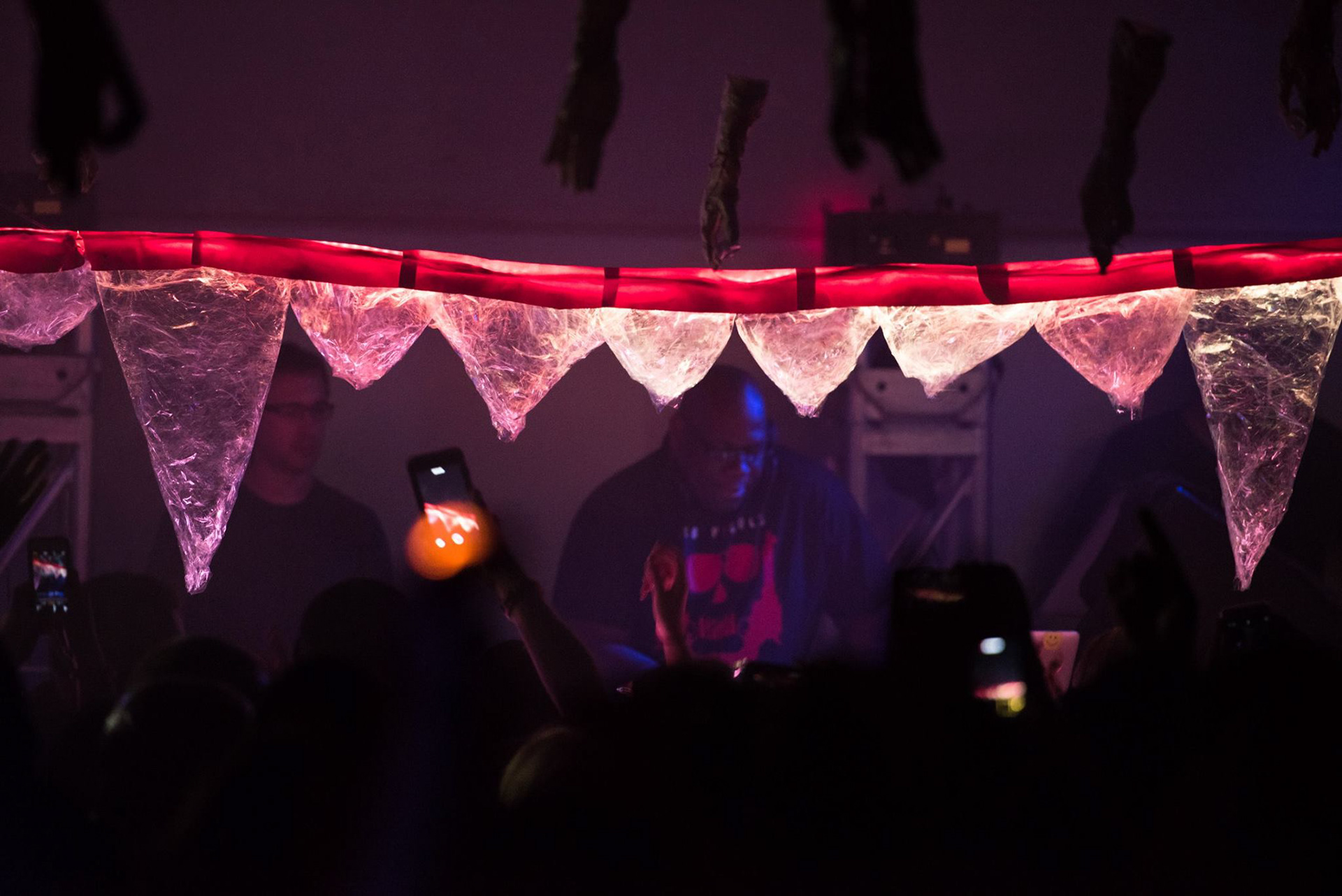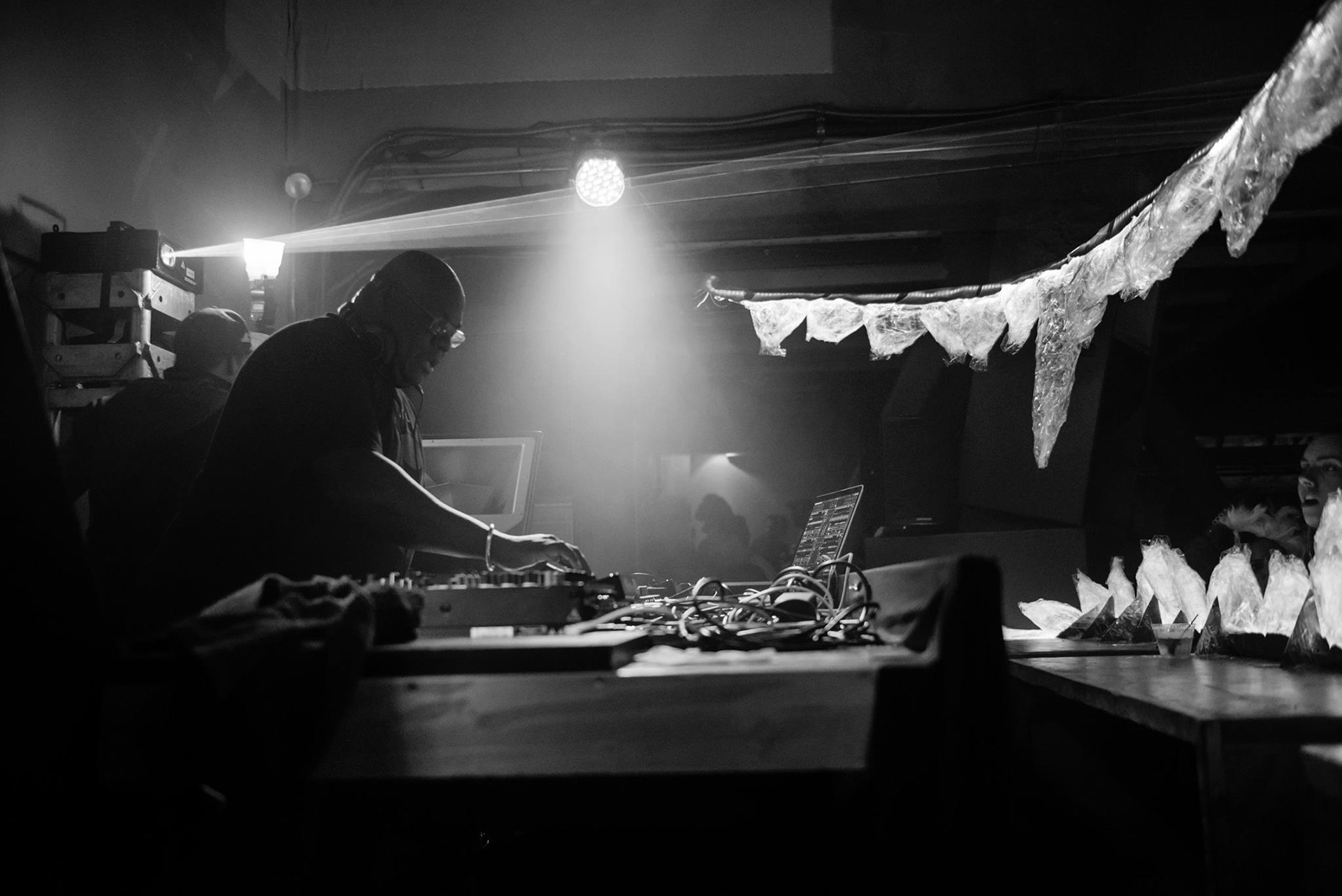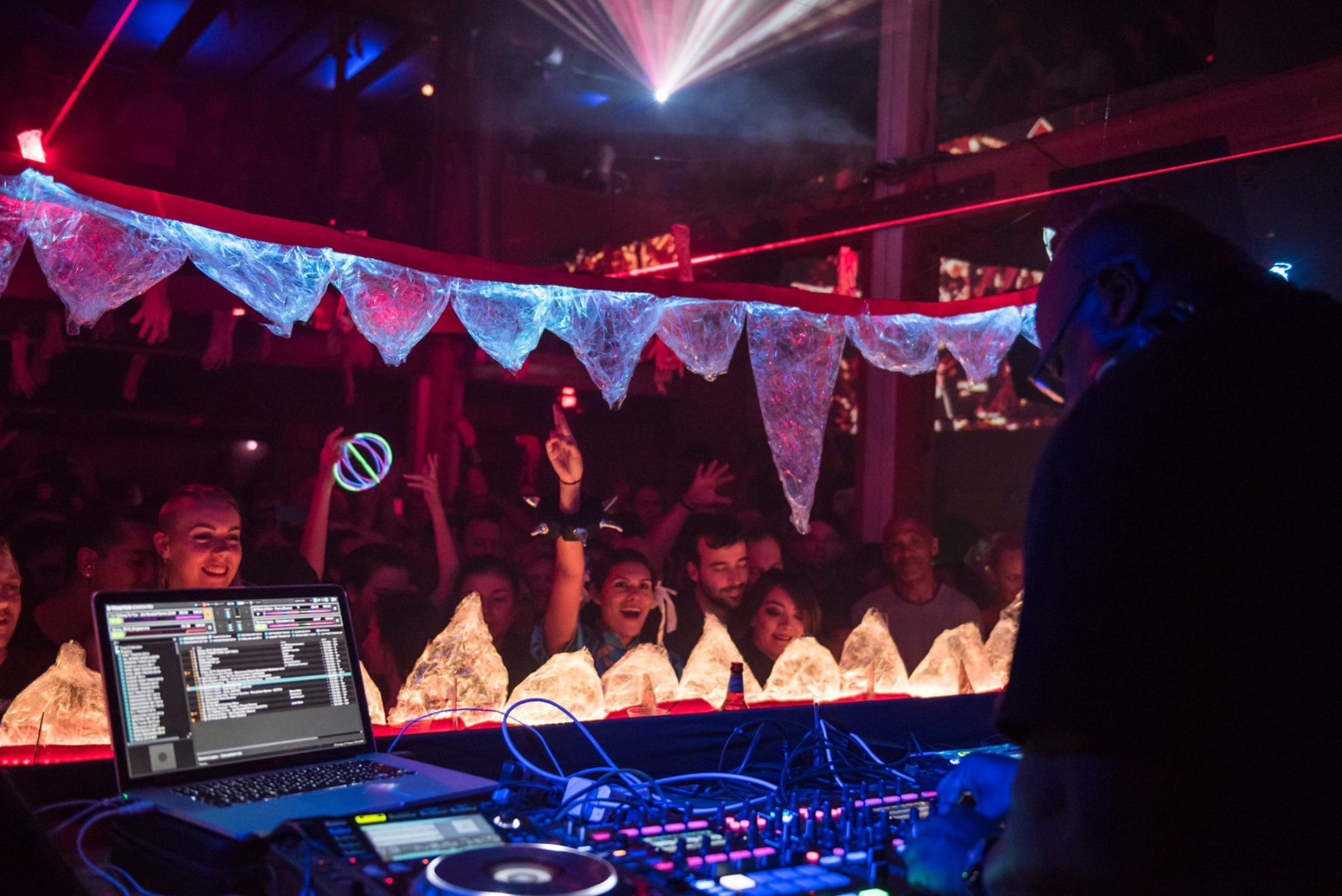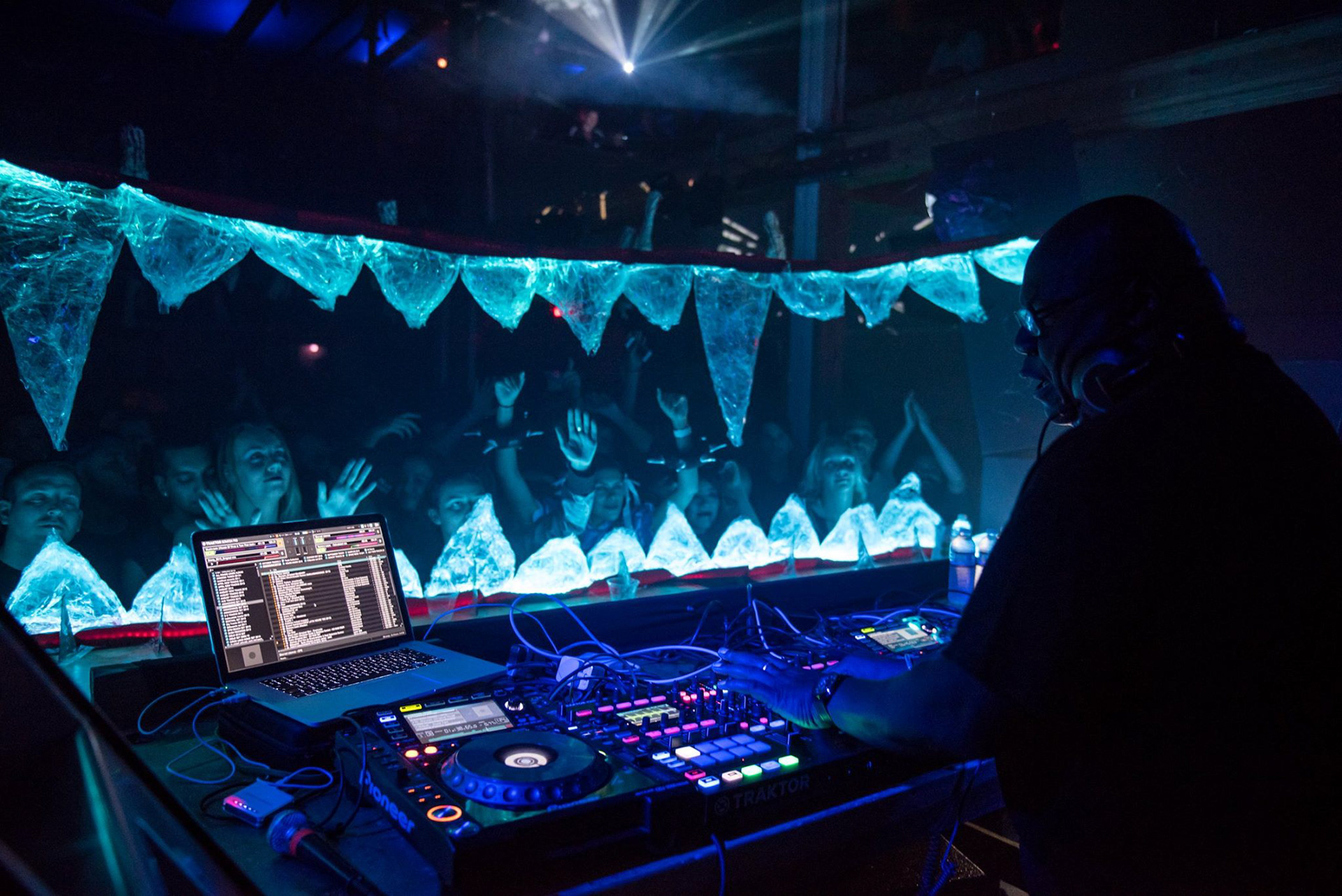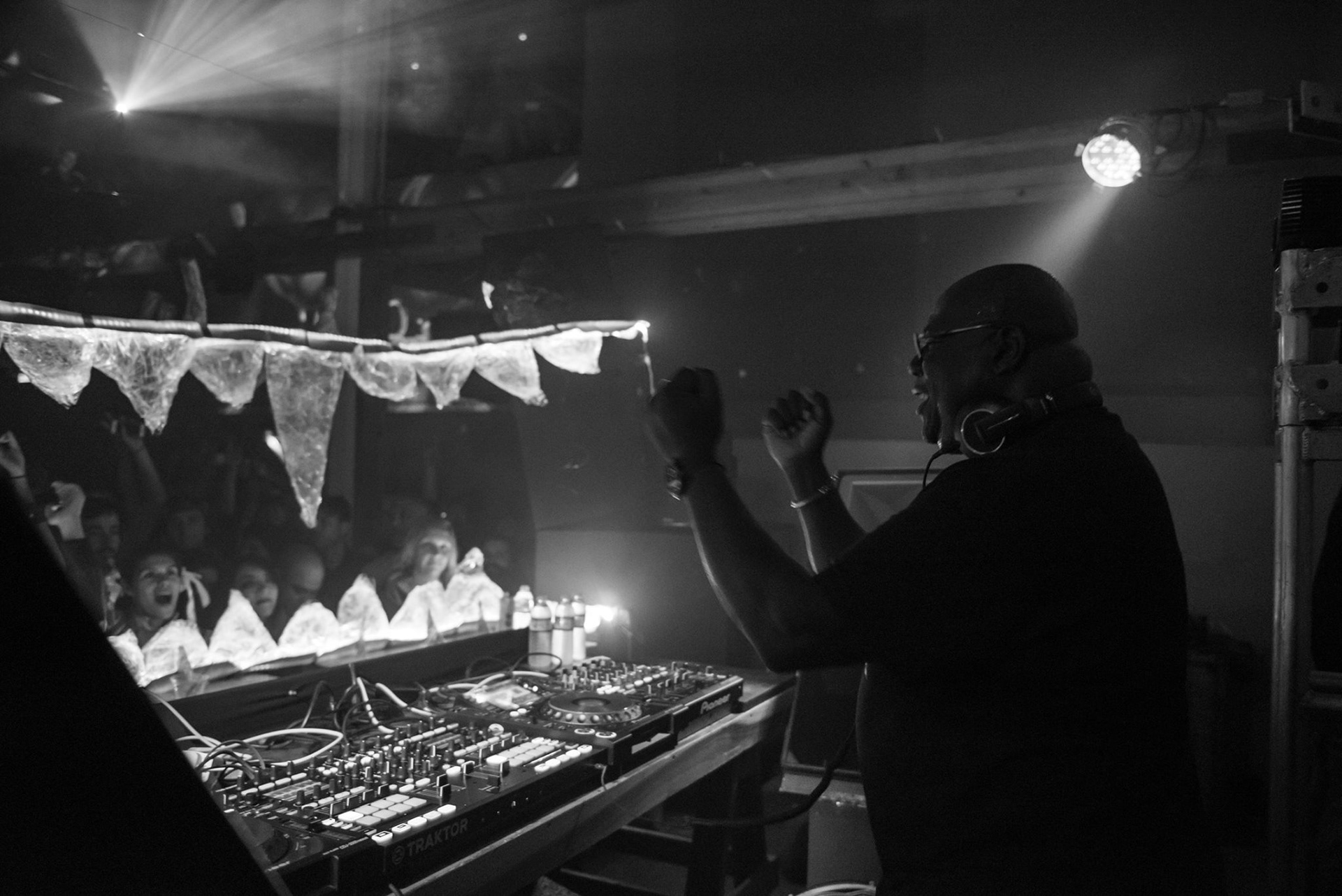 Building on our 'bloody hands' idea from the prior year, this time we used 50+ styrofoam heads, liquid latex, fake blood, red LED 'throwies' for inner lighting, and fishing line to make 'bloody heads' to hang over the dancefloor.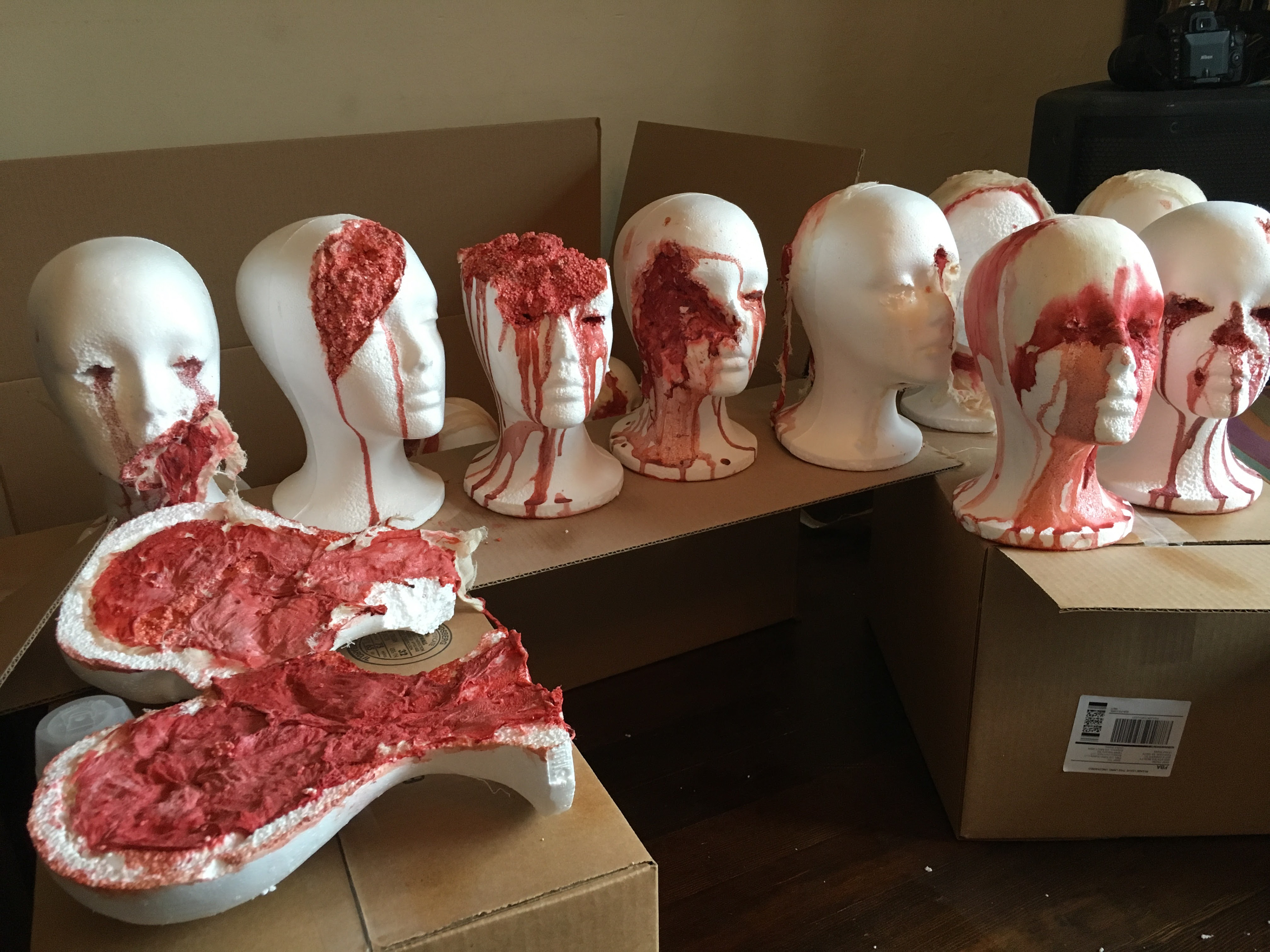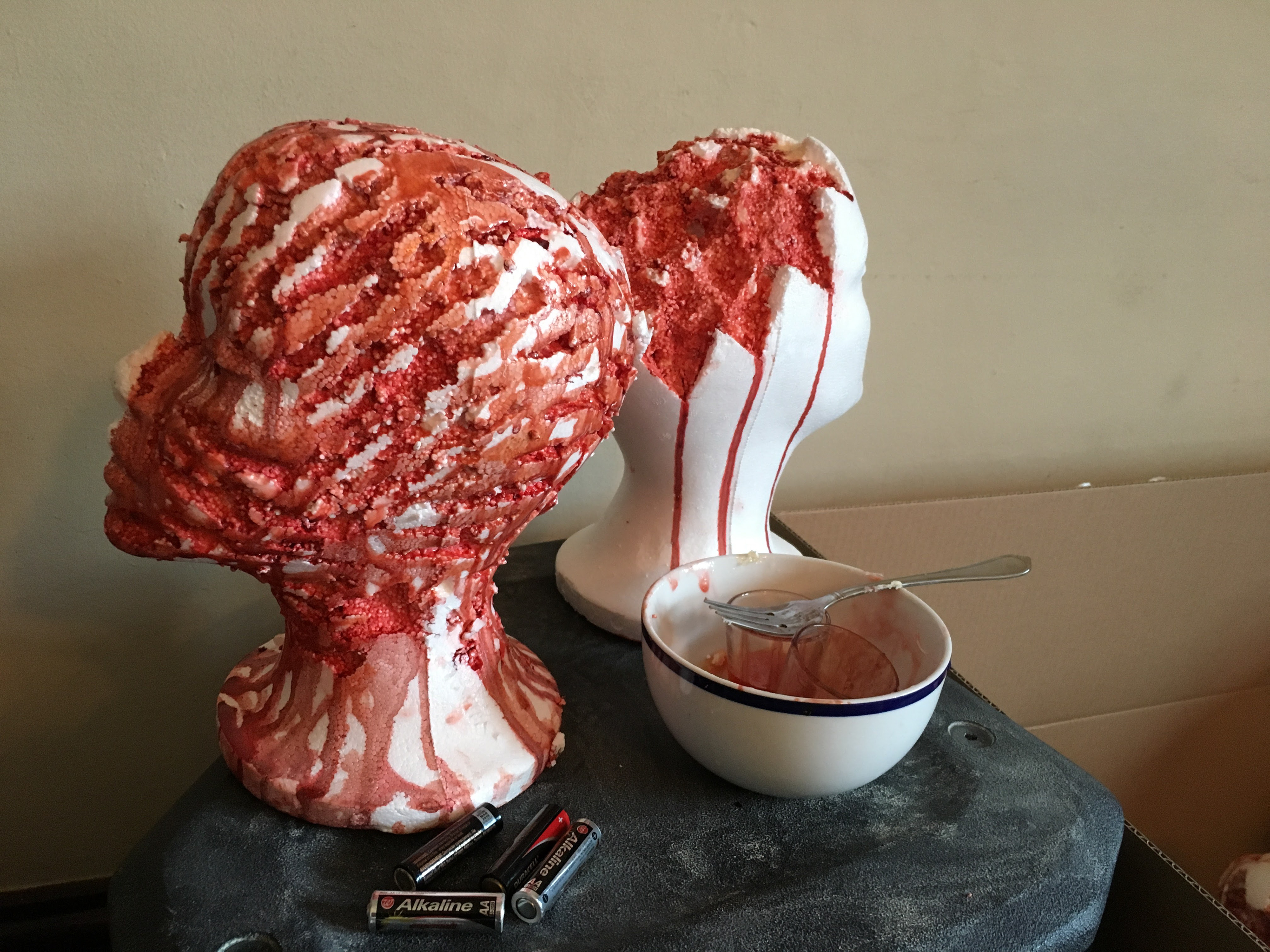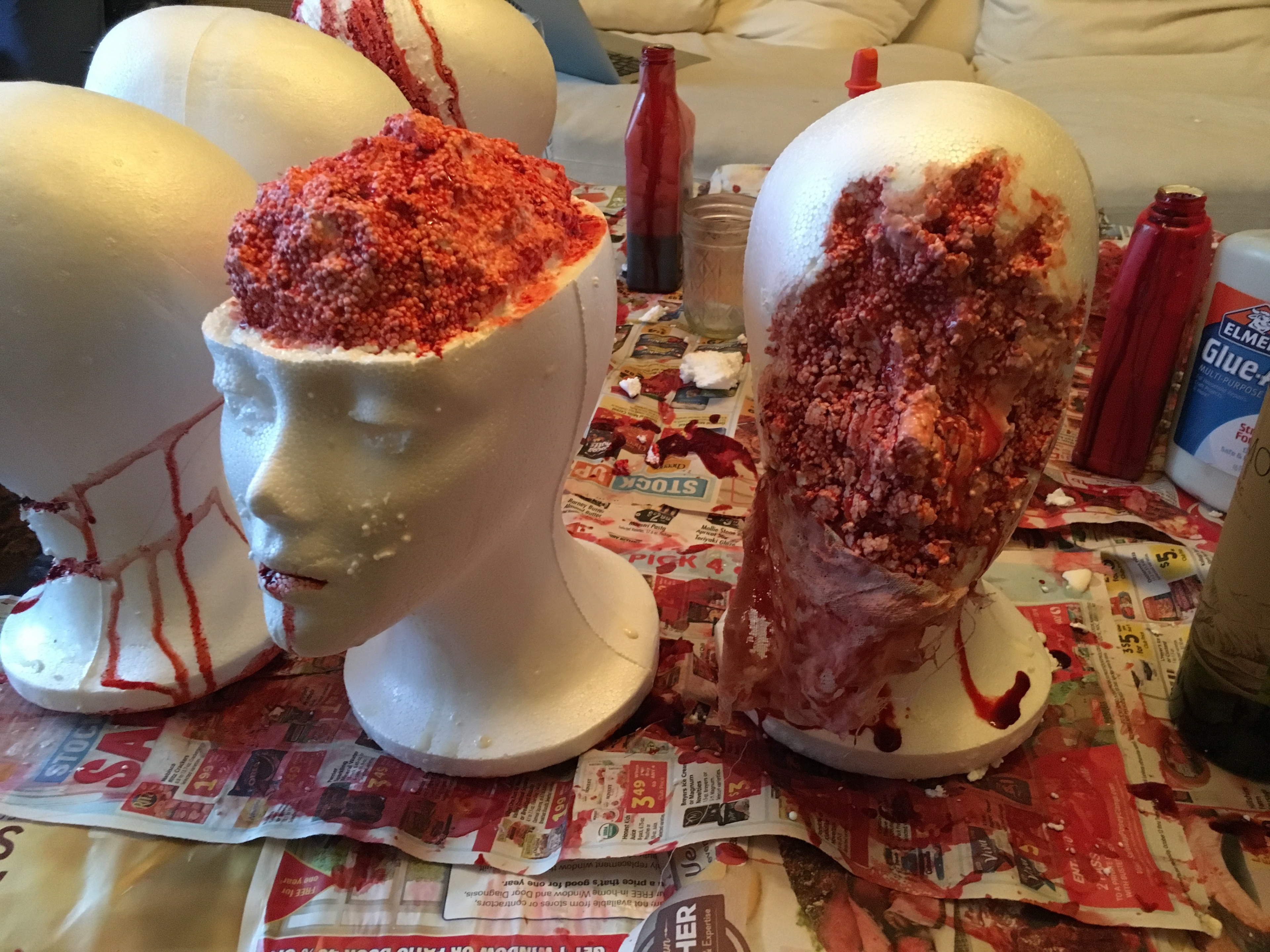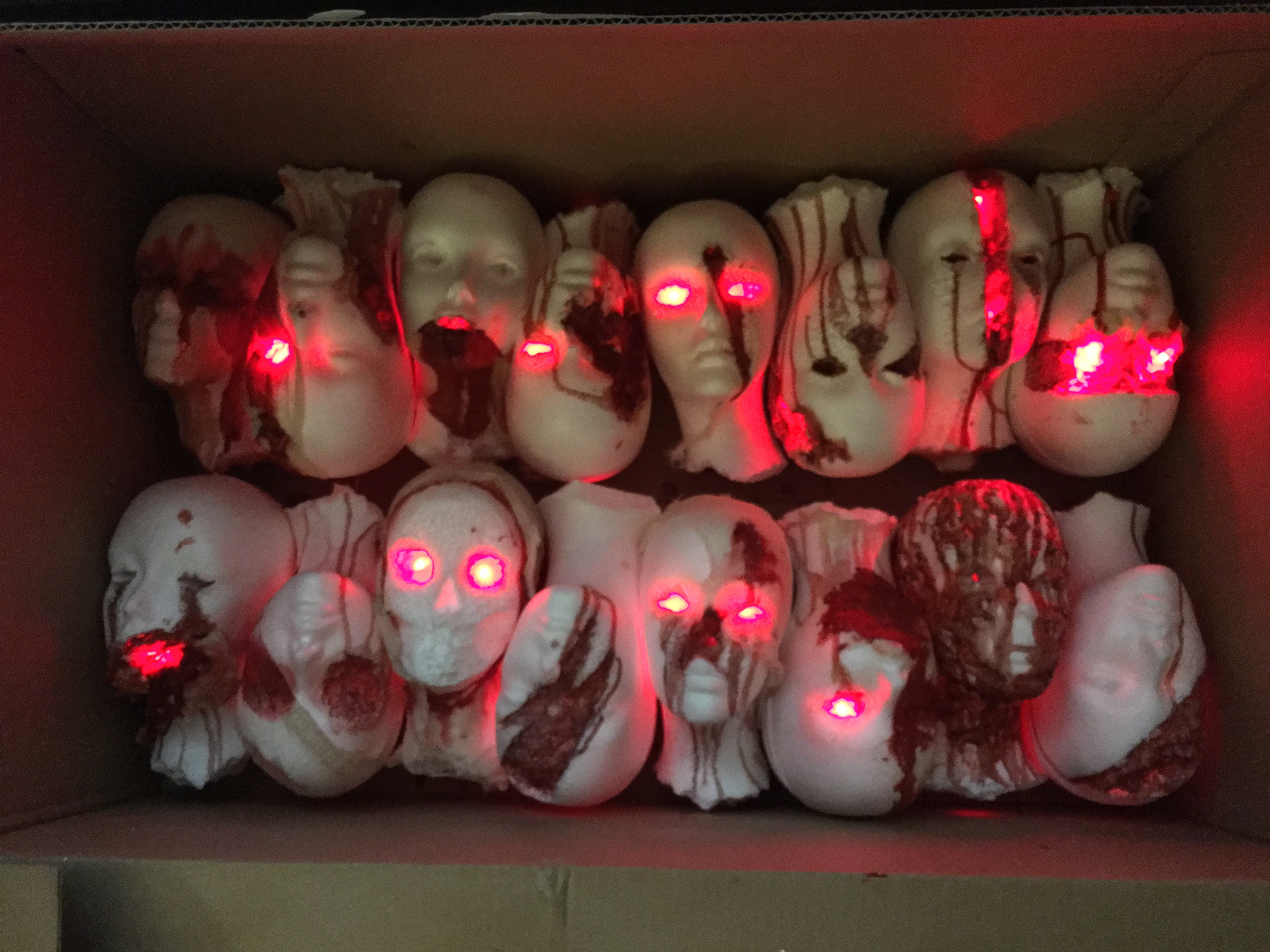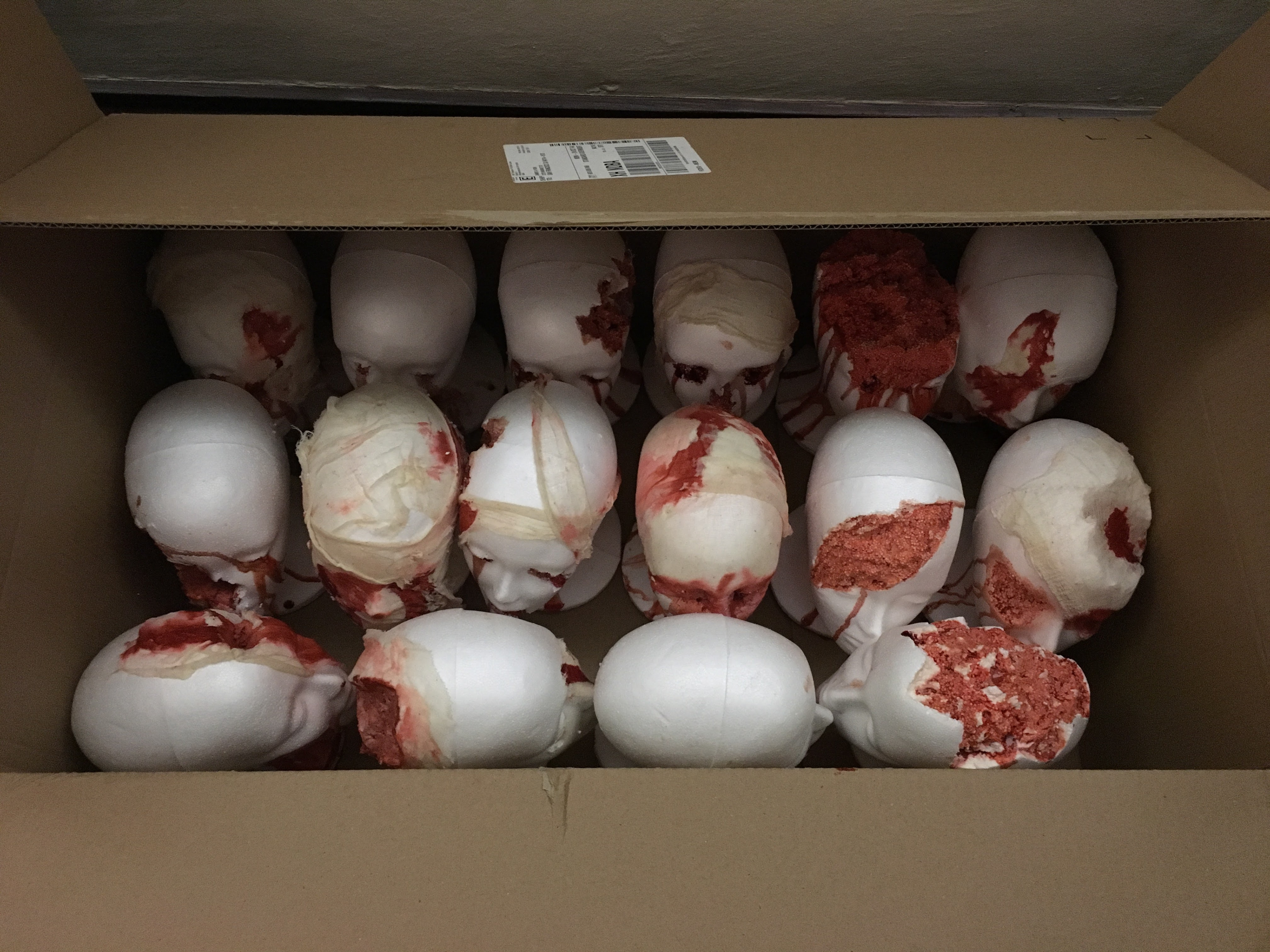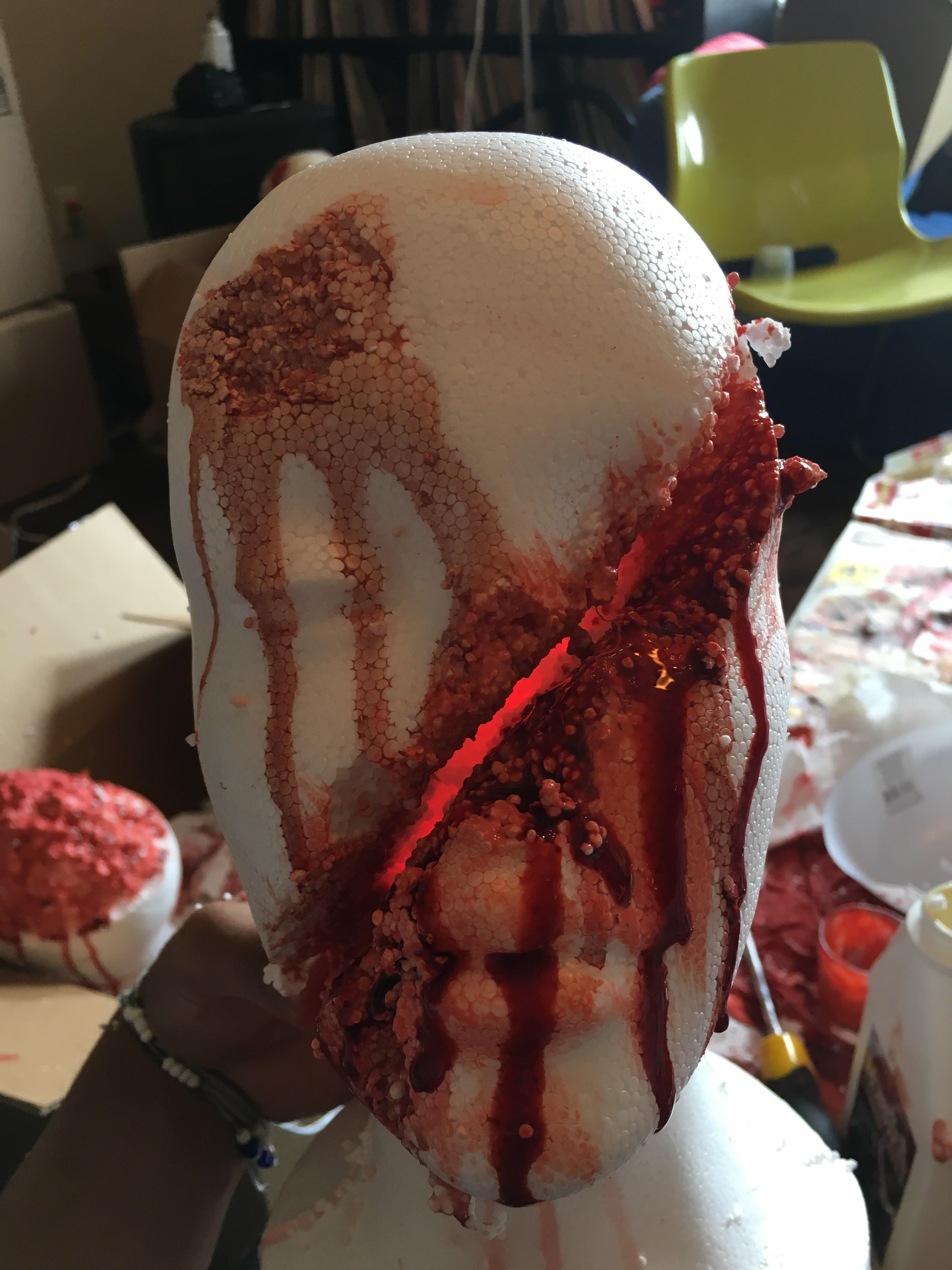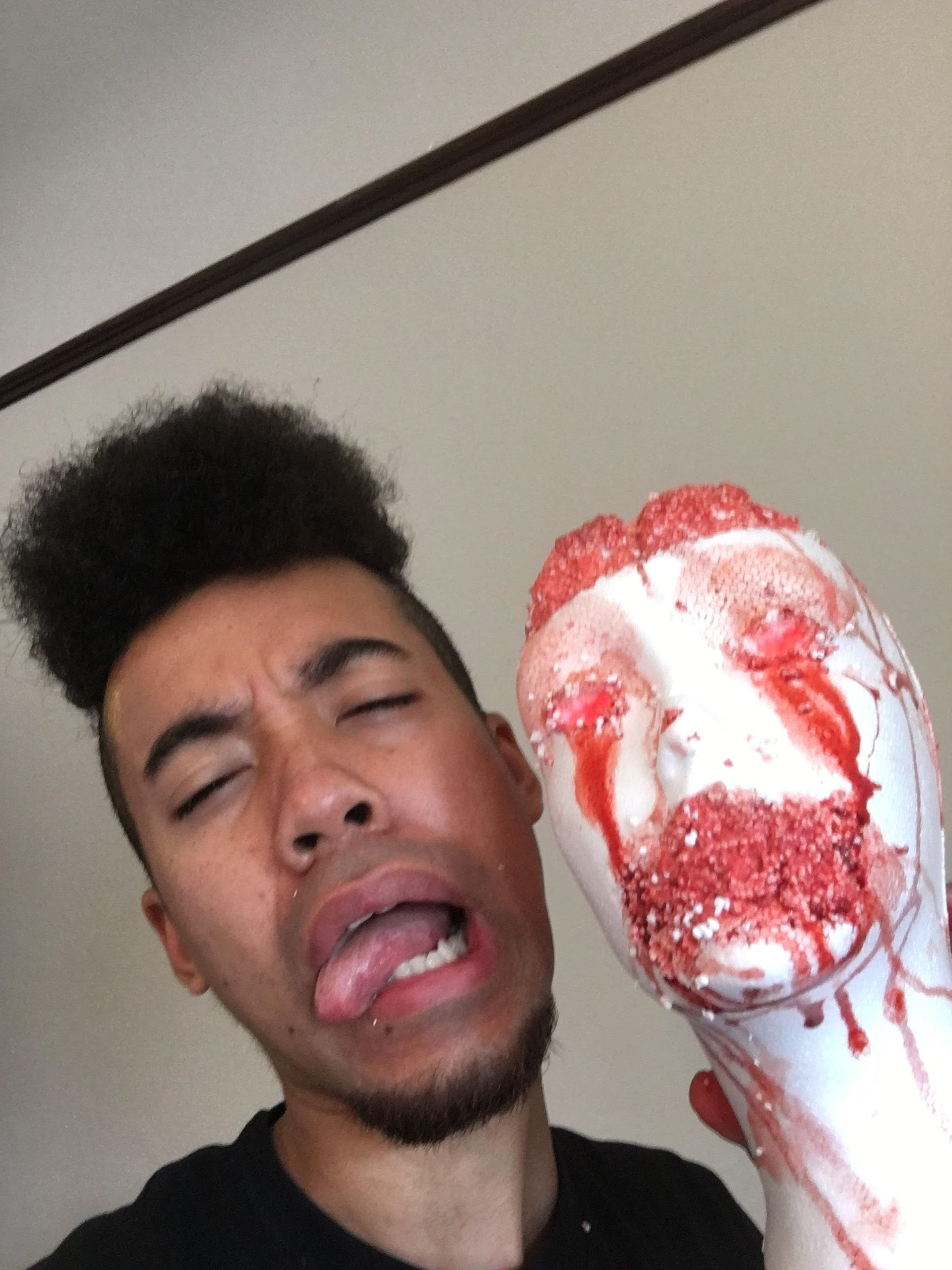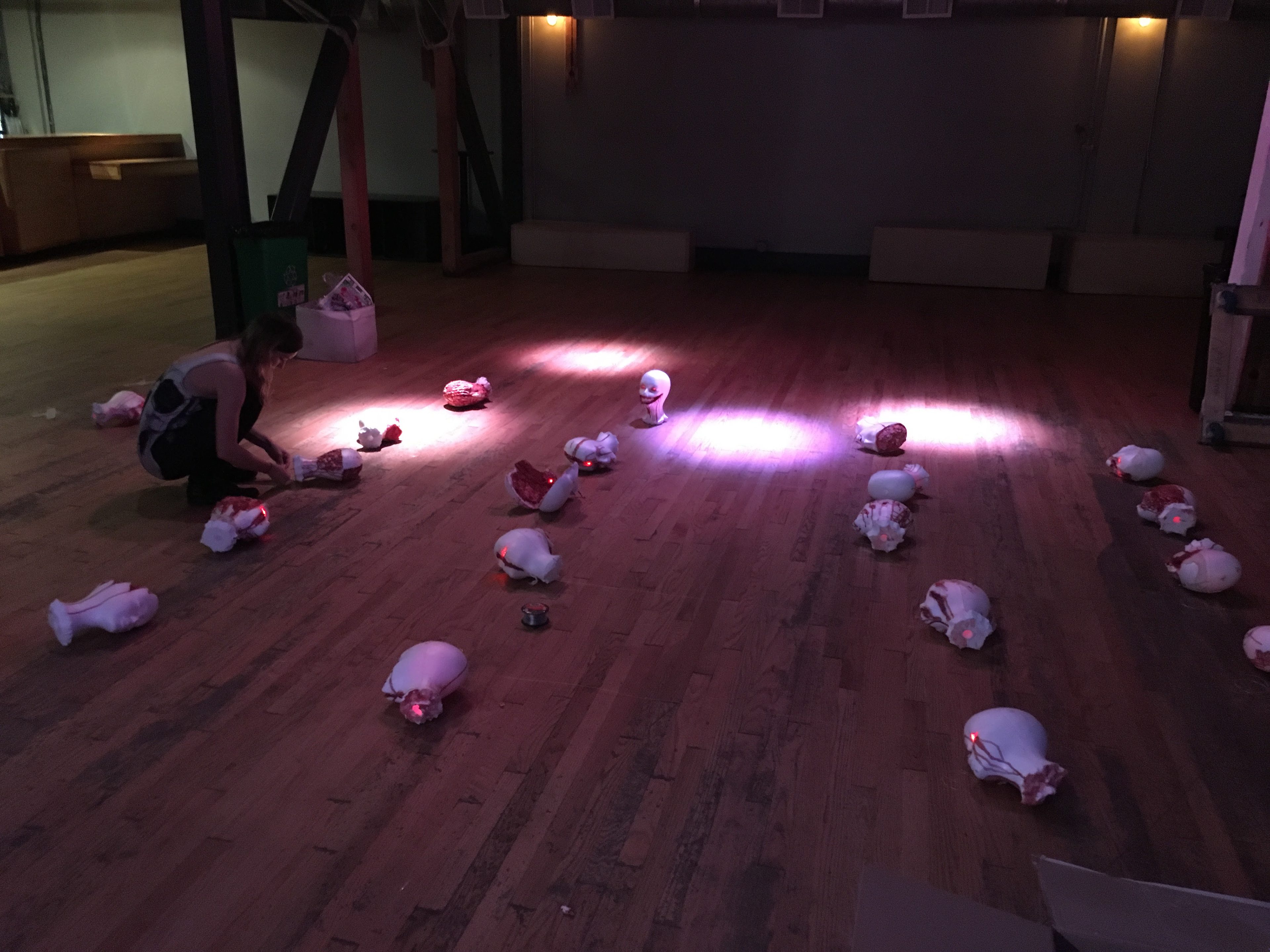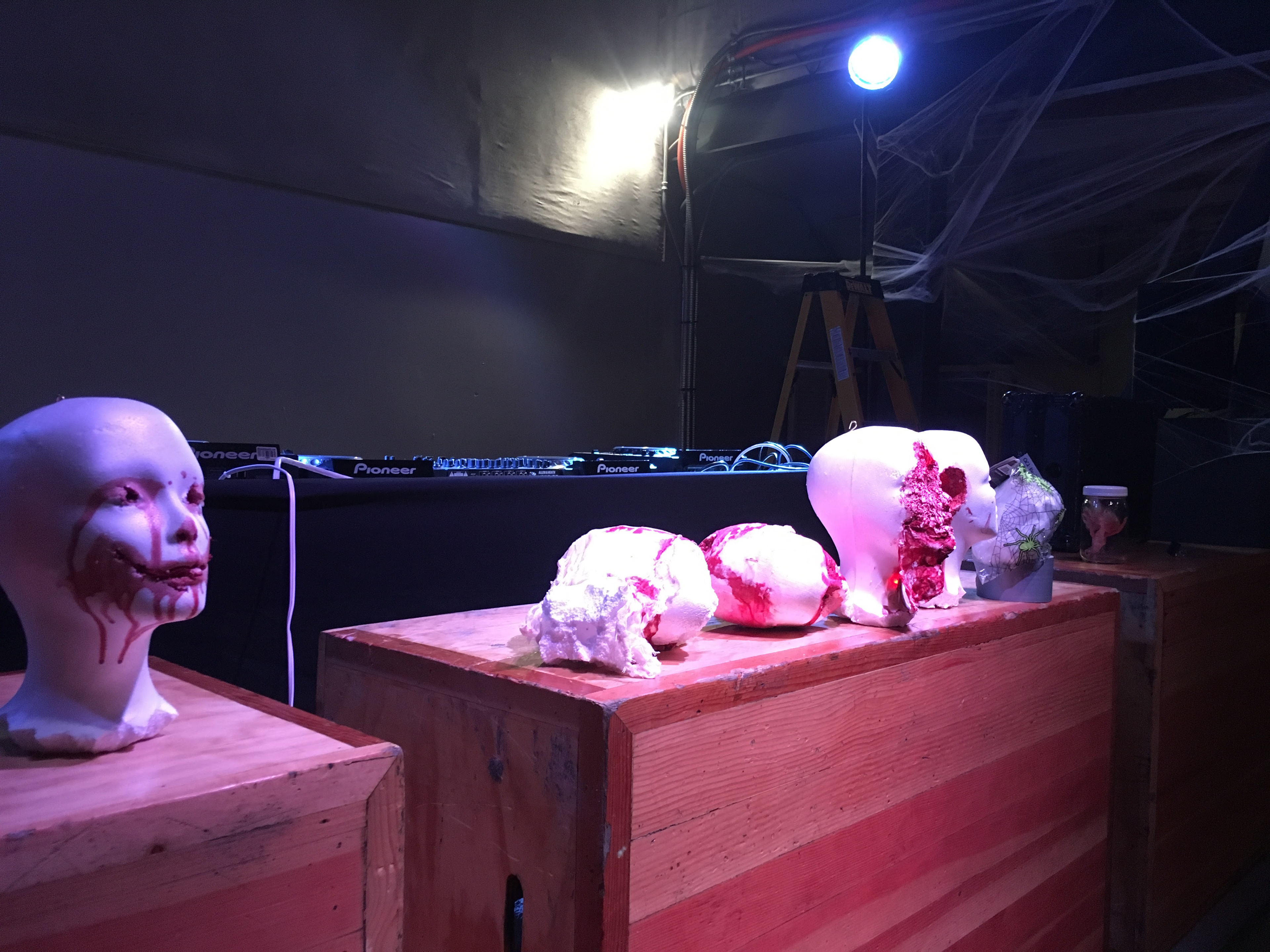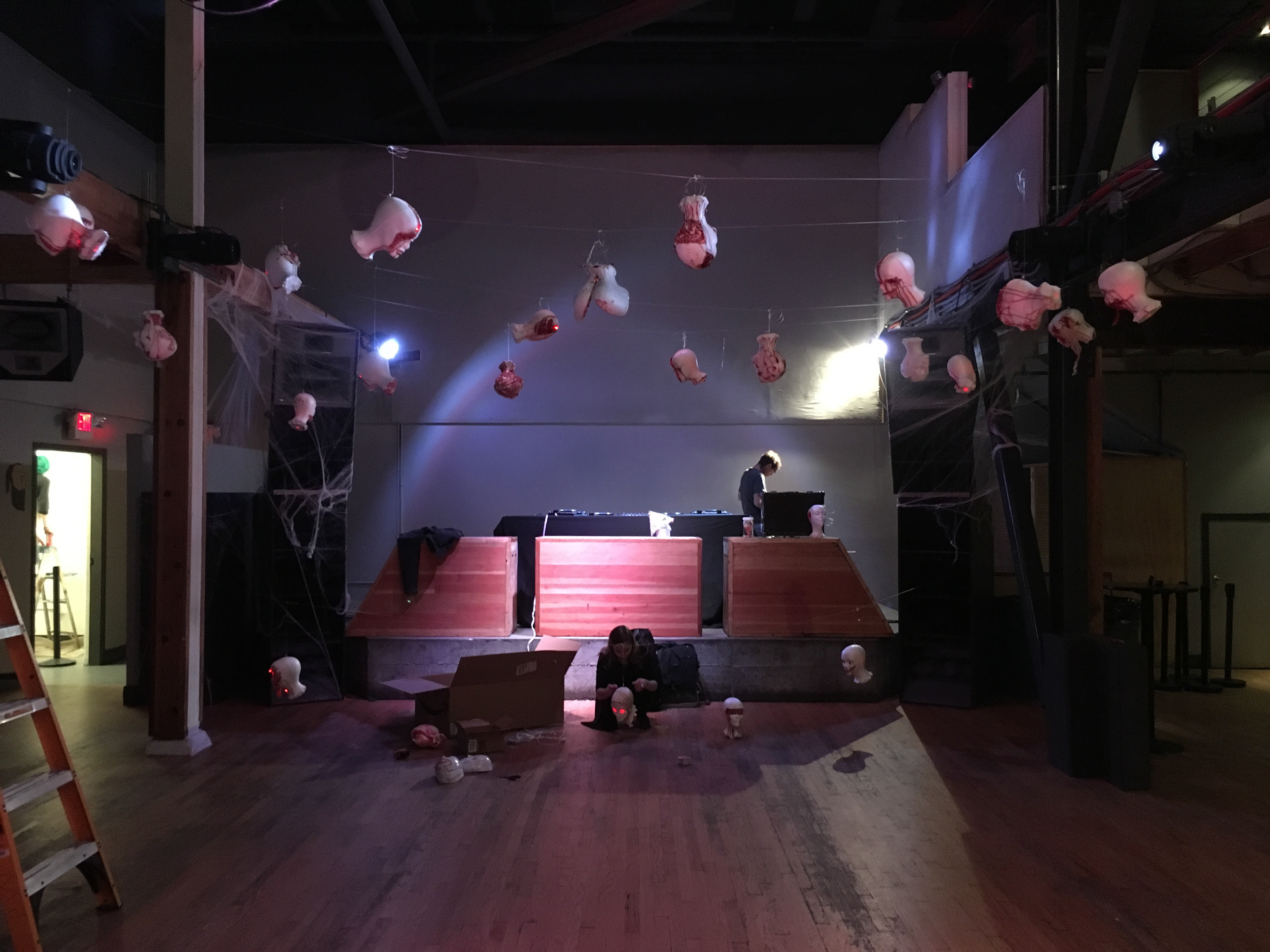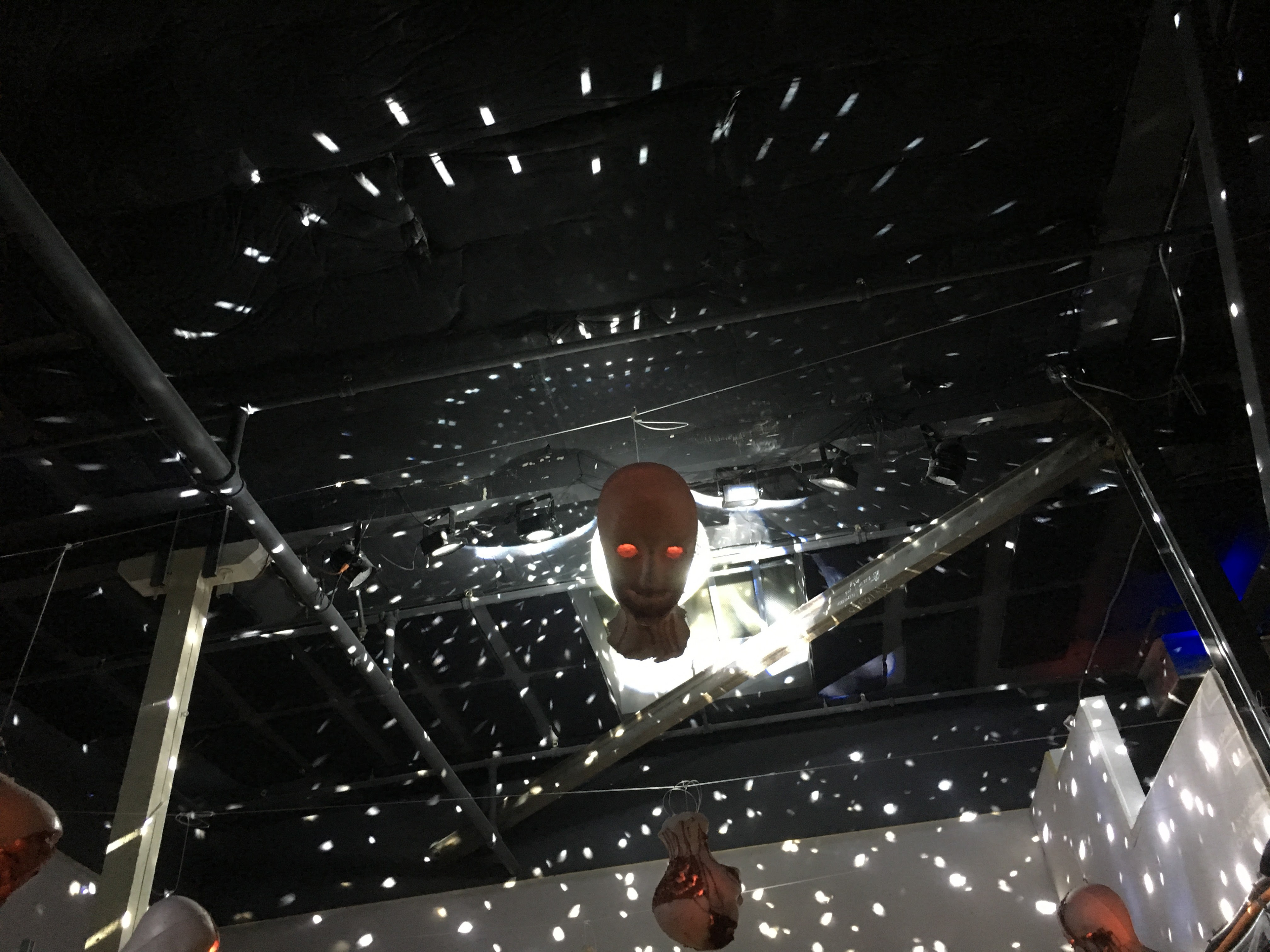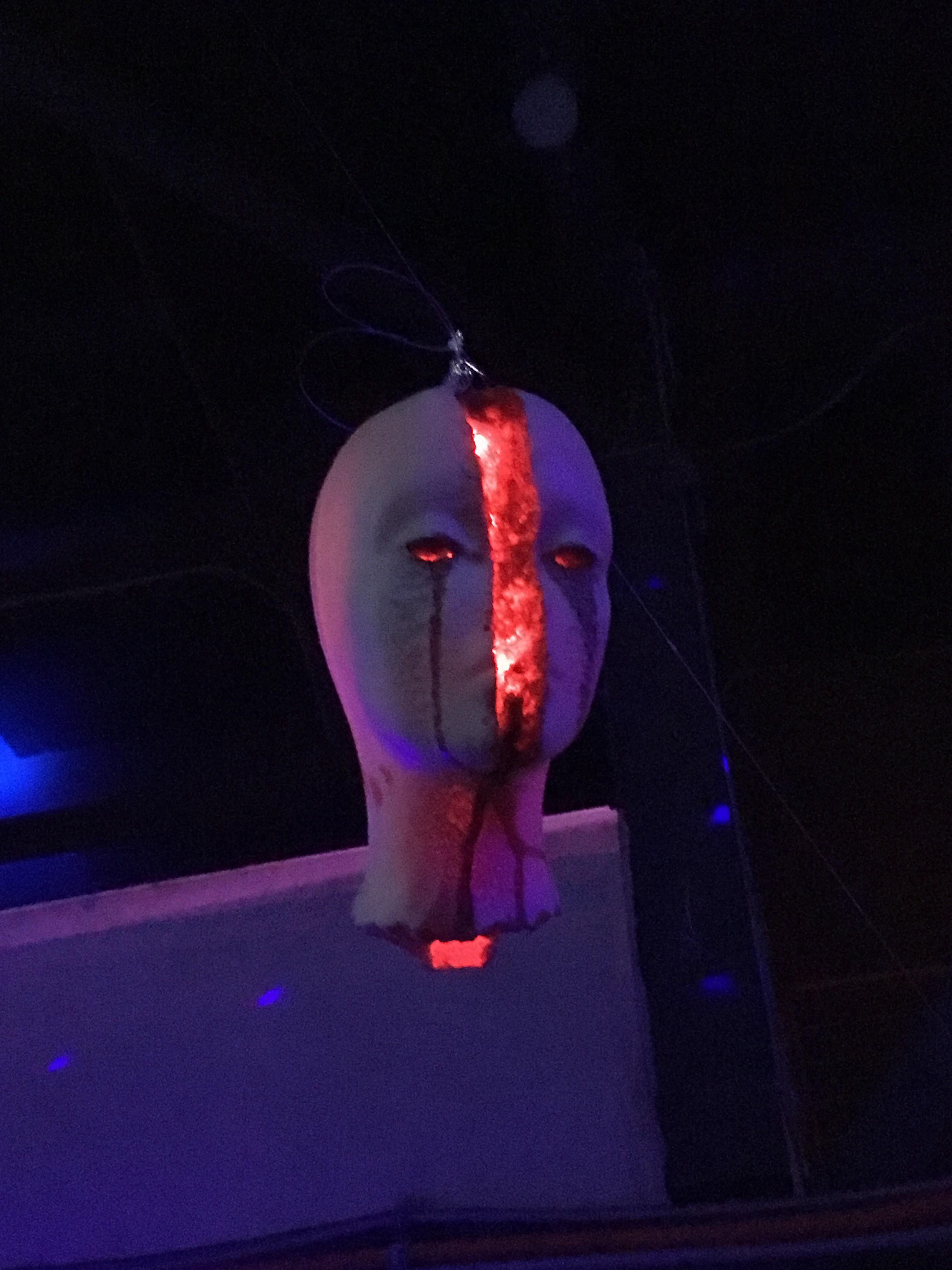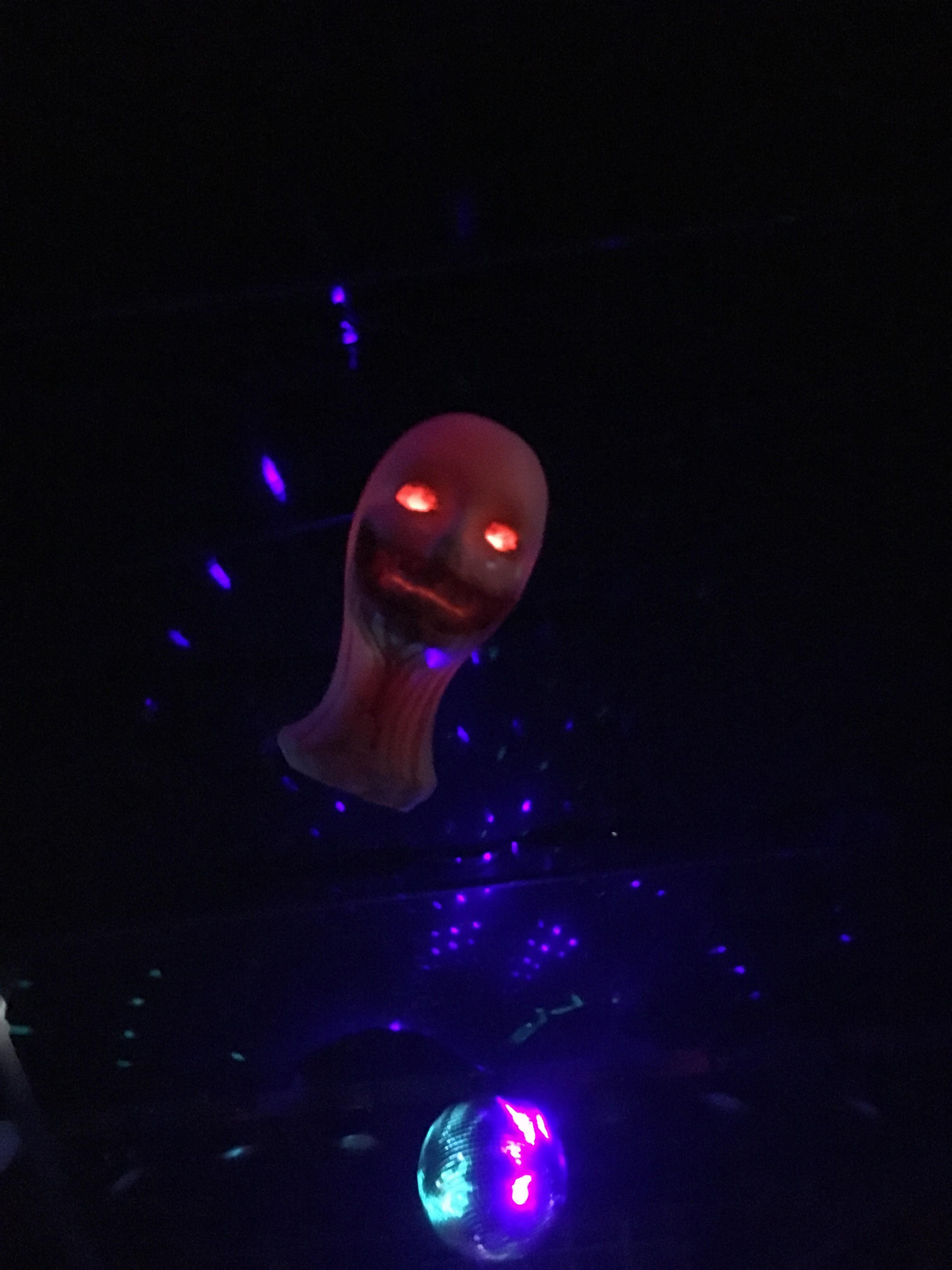 Kodama Spirit Tree
A 3m tall glowing "spirit tree" out of wood, cloth, and custom-programmed LEDs inspired by Miyazaki's film "Princess Mononoke," and commissioned a friend to projection map Kodama spirits on the tree and in the DJ booth.